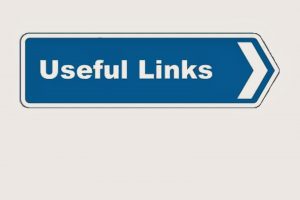 To make a reservation, please use the following link*: https://glenallen.membersplash.com/membership/reservations/…
*Before you can access reservations, you MUST be logged in to Member Splash.
Guest Form:  Guest Visit form.
Each family will be permitted to bring two guests per day on a first come, first served basis. If you would like to bring a guest to the pool, the process is as follows:
1.     Complete the Guest Visit form. The Guest Visit form also includes a Risk Acknowledgement that must be submitted.
2.     Guest credits must be purchased in Member Splash PRIOR to arriving at the pool. Instructions for purchasing guest credits are attached. If you paid your annual dues prior to February 28, you automatically received 4 guest credits in your account. CASH WILL NOT BE ACCEPTED.
3.     Upon arrival, guests will be checked in with the member ONLY if the member is present. The guest information will be attached to your account in Member Splash. Guests under 18 will only be permitted with an adult. No exceptions.
4.     Guests are required to complete a daily COVID-19 screening questionnaire (see QR code below). If the guest is under 18, a parent must sign the questionnaire.
5.      If you have any questions pertaining to guests email membership@glenallenpool.com
QR Code and COVID Questionnaire:
Members now have the ability to complete the required COVID Screening Questionnaire electronically.  Scan this QR code before you come to the pool. Once you scan it (most phones will allow you to use the Camera feature to take a picture of it) and it will direct you to the online Questionnaire. Completed forms are able to be viewed by front gate staff upon your arrival. We will still have paper copies a available at the front gate if needed. QR codes will also be posted at the front gate.
You can also use this direct link to the COVID questionnaire 
Community Outreach:
We are kicking off our school supply drive! Bring your donations to the pool OR you can make a monetary donation. Even though most children will not be "at school", they will be attending virtually and still need supplies!
Show your support for the Glen Allen community!
Click here to go to our Community Outreach Page for square link and the supply list
As you can imagine, we're receiving high volumes of inquiries and our response times may be slower than usual. You can expect to receive a response within a few business days, depending on the level of urgency. Occasionally, we'll receive a question that may require discussion prior to responding and the board is currently meeting every other week. Please review the list of FAQs below:
1.   Are masks still required? Yes, masks are still required for all members/guests at the front gate, snack bar, and restrooms.
2.   Are there any reservation limitations? No, members are permitted to sign up for unlimited sessions per day, per week.
3.   Can members call the front gate to make a reservation? No, the front gate is unable to make a reservation for a member. However, they are able to delete a reservation if you are unable to make it. They can also tell you how many spots are left per session.
4.   How old does your child need to be to be dropped off? Children under 14 must be accompanied by an adult
5. Can cash be used at the pool? No, cash is not being accepted at the front gate or the snack bar. You can use credit or purchase a gift card.
6. Can the diving well be used for swimming/games? For the safety of divers, please review the diving well rules with your family and guests (http://glenallenpool.com/pool-rules/) Divers must wait until the well is clear and the previous diver has exited the pool before diving. Swimmers may not swim in the deep end/well while the diving board is in use.
Lastly, please direct any Member Splash questions to membership@glenallenpool.com. We will answer these as quickly as we can. Please remember that once you add your family members to your account, we have to verify the information and manually change their status to paid.
~~~~~~~~~~~~~~~~~~~~~~~~~~~~~~~~~~~~~~~~~~~~~~~~~~~~~~~~~~~~~~~~~~~~~~~~~~~~~~~~
****

MEMBERSPLASH REMINDER!!****
Don't forget to log-in to our new online membership system to update your information! We have worked hard to clean our records and import some of your existing account data into the new system. Due to differences in formatting and how information is stored there will be some records that are incomplete or need to be adjusted. We ask that when you first log into the new system you please take a moment to verify all of your account information and make any corrections needed. If you have any questions or need assistance with any changes please contact us at membership@glenallenpool.com.
To log into your new account please complete the following steps:
1. Go to https://glenallen.membersplash.com/ and click on the Member Login link at the top of the page.
2. The username for your account is your e-mail address we have on file.
3. The default password for your account is gliders2020!. *IMPORTANT: You will see a reminder when you log in that you are using the default password. Please take a moment to update it to something secure and be sure to store that password somewhere. If you ever lose your password you can use the password reset link, but this requires a valid email address on file. You can store one email address per adult member by clicking Edit next to their name on the account management screen.
4. Add and delete members. To do so, click the "+" sign and add any members needed. If you need to delete a member, click on the trashcan icon next to each member and delete. Please remember, all members must have the same permanent address.
5. Edit all info for each member. To do so, click on the pencil icon next to each member's name and edit phone, email, gender, member type and/or date of birth.
6. Upload a face shot of each individual in your family membership under their name.   To do so, click on Manage Account, Account Details, add each photo by clicking on the camera icon after each member's name.  Please use a close up headshot or cropped face photo.
7. Add emergency contact info. To do so, click on the red pencil icon next to emergency contact info and add the correct info.
Please note:  The ability to add family members to your account is a privilege designed to make the transition to MemberSplash easy for both members and the Board of Directors. Please do not take advantage of this privilege.
***If you add individuals to your account who do not meet the definition of "family unit," it will be considered grounds for membership termination without any financial compensation. Audits of all Member Splash accounts will be conducted periodically.
"Family Unit" means the individuals either residing together or having custodial rights of minor children whose parent or guardian is a member. Persons residing temporarily at the residence such as visitors, relatives, childcare workers, nannies, or other temporary occupants of the home shall not be considered part of the family unit for the purposes of membership. A "Family Unit" shall not exceed 8 persons without Board review. For the purpose of voting and quorum count each family unit otherwise eligible shall be counted as one vote. Only one membership may be owned per family unit.
The board reserves the right to require proof of residency.
For questions regarding your membership and payment status,  please contact membership@glenallenpool.com. 
~~~~~~~~~~~~~~~~~~~~~~~~~~~~~~
We're not just a pool, we are a community.